Pest Control Albany OR
541.926.6657
When the pests come crawling...
Pests can invade in the blink of an eye,
Don't let the invaders overtake you and your home.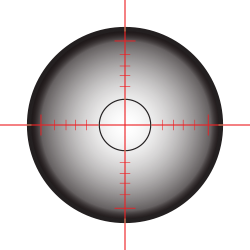 Call us to rid yourself of pests today!
Get a FREE Inspection
Fill out the form below to get your
FREE PEST INSPECTION
Dont let the pests consume your home!
Pest Control That Eliminates The Problem
At The Killers, we don't just control your pests, we kill them. When you need the best pest control Albany OR has around, we will get the job done with more efficiency than you thought possible. For over thirty years, we have maintained the goal to provide the best in customer service while taking care of the environment as well. Our company was truly founded on and still believes in the elimination of pests, safe products, proper inspections, and quality service. If you've got unwanted pests running around, contact The Killers to eliminate them all together.
Our Services
We understand that you might have many needs when it comes to pest control Albany OR services. That is why we offer a variety of services for every customer who contacts us. Some of the things you can expect from The Killers include
A complete inspection before treatment to determine which treatment will be best for your situation.
We will explain in detail the programs we have available so that you can make the choice of which program will be appropriate for your needs. Our programs are
Silver Star WD – For one or two pests that destroy wood.
Silver Star GP – For one or two pests in general.
Diamond – Treatment for general pests
Gold Star – Treatment for all pests that destroy wood.
Gold Star + - Treatment for general and wood destroying pests.
Platinum – Treatment for general and wood destroying pests as well as Bora Care protection and a 10 year guarantee.
Products that are safe for your family, safe for your pets, and safe for the environment.
A commitment to customer satisfaction
Eliminated pests, not just controlled pests.
A full year guarantee for pest elimination services.
When you need the best pest control Albany OR services around, contact The Killers. With over thirty years of experience and success, we will take care of any pest problems you have so that you can get back to normal life again. Contact us at 541.926.6657